The Studio
Mark Consigli Design is a service-oriented branding & interactive design studio based in Boston, Mass. We create compelling brand identities, digital experiences, and visual systems for start-ups & established companies.
Mark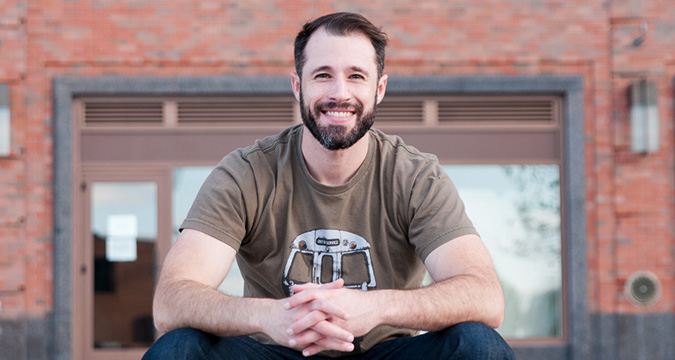 Harnessing a unique pairing of business savvy and creative passion, Mark's mission is to build beautiful brands and engaging digital experiences that will strengthen relationships between companies and their customers through research, collaboration, and meticulous design execution.
Never one to believe in creative for creative's sake, Mark approaches design challenges based on project goals and has a bag of tricks readily available for whatever the big idea calls for. He is a hybrid creative who understands that brand and technology must work together to create a compelling message, or deliver a well crafted story.
Mark earned a Bachelor's Degree in Fine Art from Saint Michael's College in Colchester, Vermont. He also attended Boston University, Center for Digital Imaging Arts prior to joining boutique branding firm Delin Design, e-learning innovator Vital Source Technologies, and eventually global digital agency, Isobar in Boston, MA.
More Info// Download resume
Core Competencies
We tackle all things difficult, and make them simple.
Branding & Corporate Identity
An artform difficult to perfect, branding is the foundation for all communications your business has with its customers. The right strategy and creative execution can help earn you a leading spot in your industry.
Marketing & Advertising
Marketing is the culmination of your brand in the wild. Whether it be online, in print, or something experiential your brand story needs to not only reach your audience, but give them a reason to pay attention, engage, and even share.
User Interface & Interaction Design
Whether it be a corporate website, campaign microsite, or a complex application, an interface requires the right balance of visual polish, functional consideration, and overall usefullness. The result: a positive brand experience for users, and an increase in brand loyalty that will enable growth and continued success for your company.
Services
Just to name a few.
Art Direction
Brand Development
Corporate Identity
Digital Product Design
Front-end Development
Graphic Design
Illustration
Interaction Design
Marketing & Advertising
UI/UX Design